02/22/2021 | 4:00 PM
Summer in Nuuk
Icelandair now operates flights between Reykjavík, Iceland and Nuuk, Greenland.

Text and photos of Nuuk from above by Benjamin Hardman.
Nuuk feels more like a city than I could have imagined. There are cozy restaurants, a shopping mall and hotels, and it has a cultural charm that almost makes you forget you're standing right beneath the Arctic Circle. Walking down past the church to the water's edge, I looked out to the vast Nuuk fjord, seeing fishermen on their daily commute and a lone iceberg drifting past, another reminder of the extreme surroundings with Greenland's inland ice cap at the end of the fjord.
Waking up to a view over the water, I admired through my binoculars the blow of a whale on the horizon. First it was one whale, then two, then a whole pod came up to the surface. They were swimming quite far from land, so from that moment on I knew I had to get out on the water.
It wasn't long before I found myself aboard the Nuuk water taxi for a fjord adventure to the waters beyond Mt. Sermitsiaq. With sweeping cliffs and magnificent rocky peaks on both sides, I was left in awe of the unique terrain and had my camera pointed endlessly towards the mountains.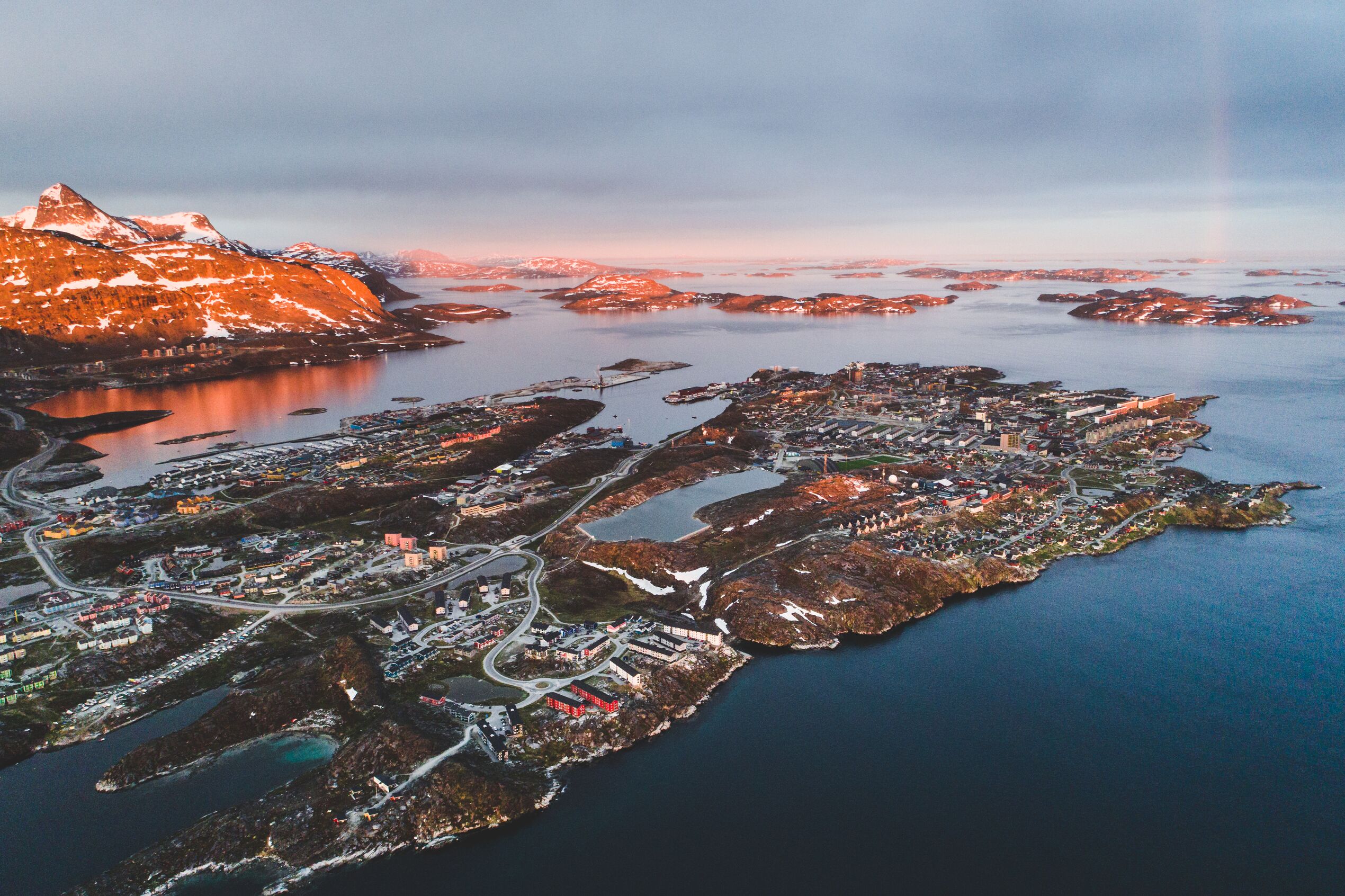 Reaching the abandoned settlement of Qoornoq, I could gain a true sense of how things used to be. Extremely isolated, exposed to the elements, yet the heart remained through the sturdy colorful buildings still standing on the coastline, signifying the endurance of the Greenlanders.
Heading back towards town, the sound of a waterfall echoed across the mountain walls, I could sense it was a big one. Drifting closer to the falls, mist began to fall like rain against the bright blue sky and I saw the waterfall flowing off a steep cliff straight into the ocean. It wasn't long after that we saw a whale breach at the mouth of the fjord; getting up close was an unforgettable moment.