12/27/2022 | 11:00 AM
New Year's Eve in Iceland
Traditionally, the Icelandic New Year is a winning combination of delicious food, family togetherness, and the timeless joy of blowing things up.
To celebrate like a local, start your evening with a special meal, then around 8:30pm it's time to take a stroll to the nearest bonfire.
As the evening progresses, you'll hear the gleeful bangs of fireworks as kids get impatient for midnight—except for a quiet hour at 10:30pm, as the whole nation tunes into the TV show Áramótaskaupið, a satirical review of the year's events. Want to check it out? You can watch it worldwide (with English subtitles) via RÚV TV online.
Then when the clock strikes 12, it's on: over 500 tons of fireworks are unleashed, blanketing skies in a frenzy of light and color.
The local Search and Rescue teams sell fireworks in the lead up to New Year's Eve as a fundraiser for their much-loved organization, so Icelanders buy up big, and it shows.
Rug up warm to watch the glittering illumination of the capital from atop Öskjuhlíð hill, or by Hallgrímskirkja.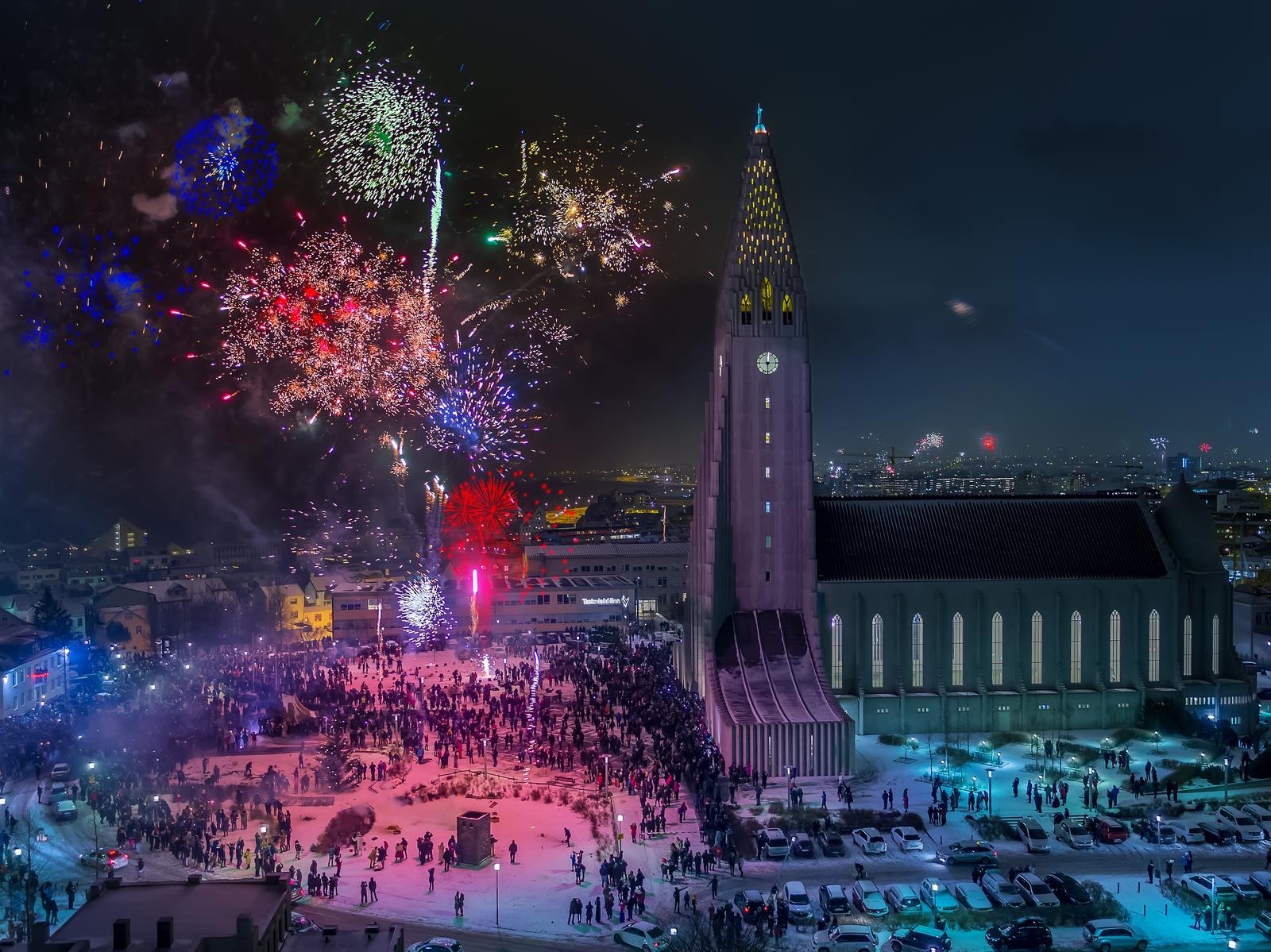 Photo by Ragnar Th. Sigurðsson / Visit Reykjavík.
Text by Carolyn Bain and Sarah Dearne.