09/07/2020 | 2:00 PM
The draw of the Diamond Circle
North Iceland launches another dazzling tourist route.
It might not be as polished by visitors as its older (and more famous) southern counterpart, the Golden Circle, but North Iceland's Diamond Circle—a 155-mile (250km) circuit threading together a series of dazzling sights—is considered even more spectacular by many.

The Diamond Circle goes back to 1994, when a few locals from Húsavík came up with the idea to create a northern alternative to the Golden Circle to encourage more tourists to visit North Iceland. In September 2020, the circuit was launched as an official tourist route, including five key destinations: Goðafoss, Mývatn, Dettifoss, Ásbyrgi and Húsavík.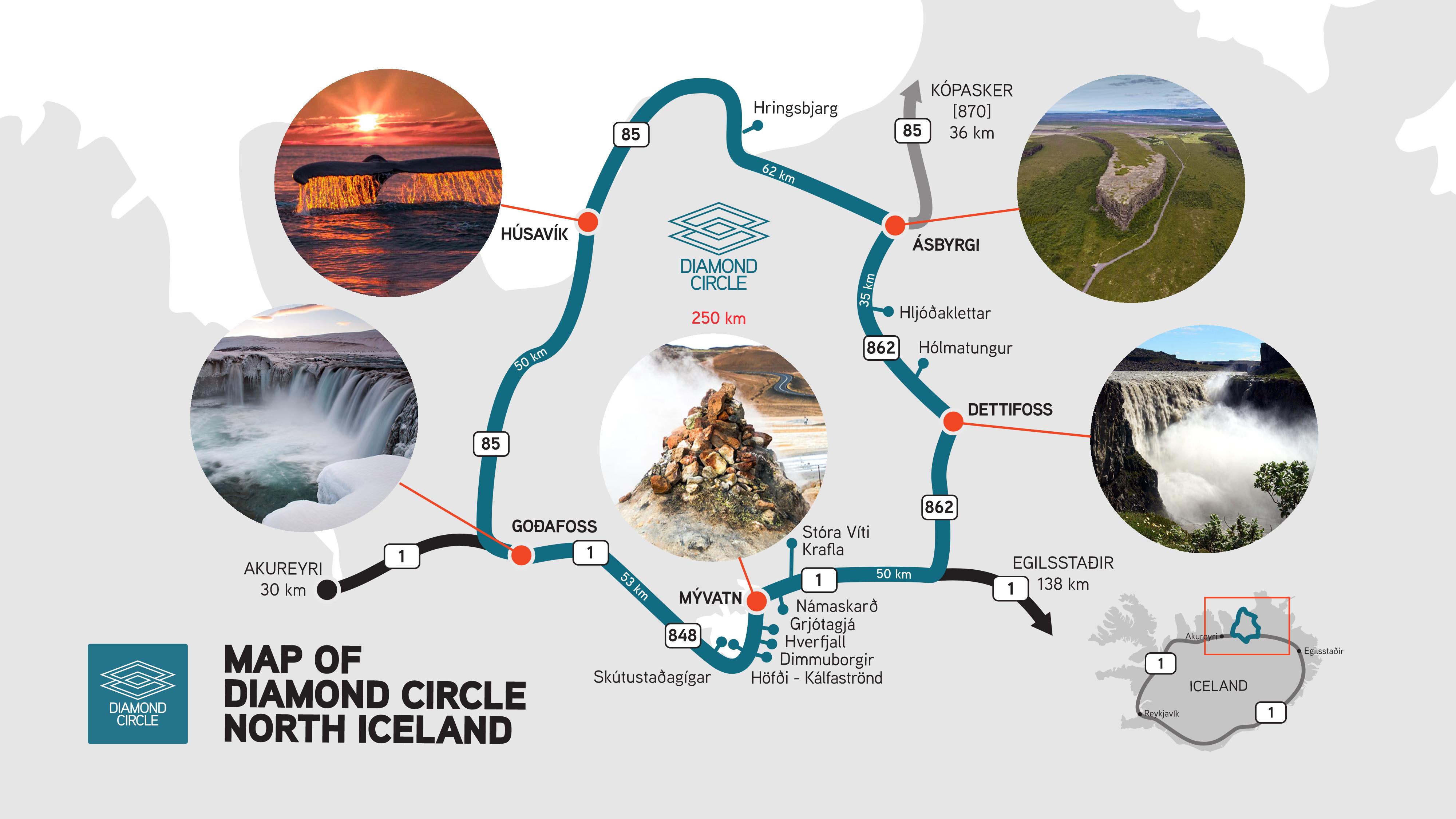 Goðafoss
The first main stop on the route is Goðafoss ("Waterfall of the Gods"), a landmark waterfall conveniently located off the main road featuring a series of powerful torrents cascading into an impressive canyon. It's not only known for its beauty but also for the Saga-Age legend that gave it its name.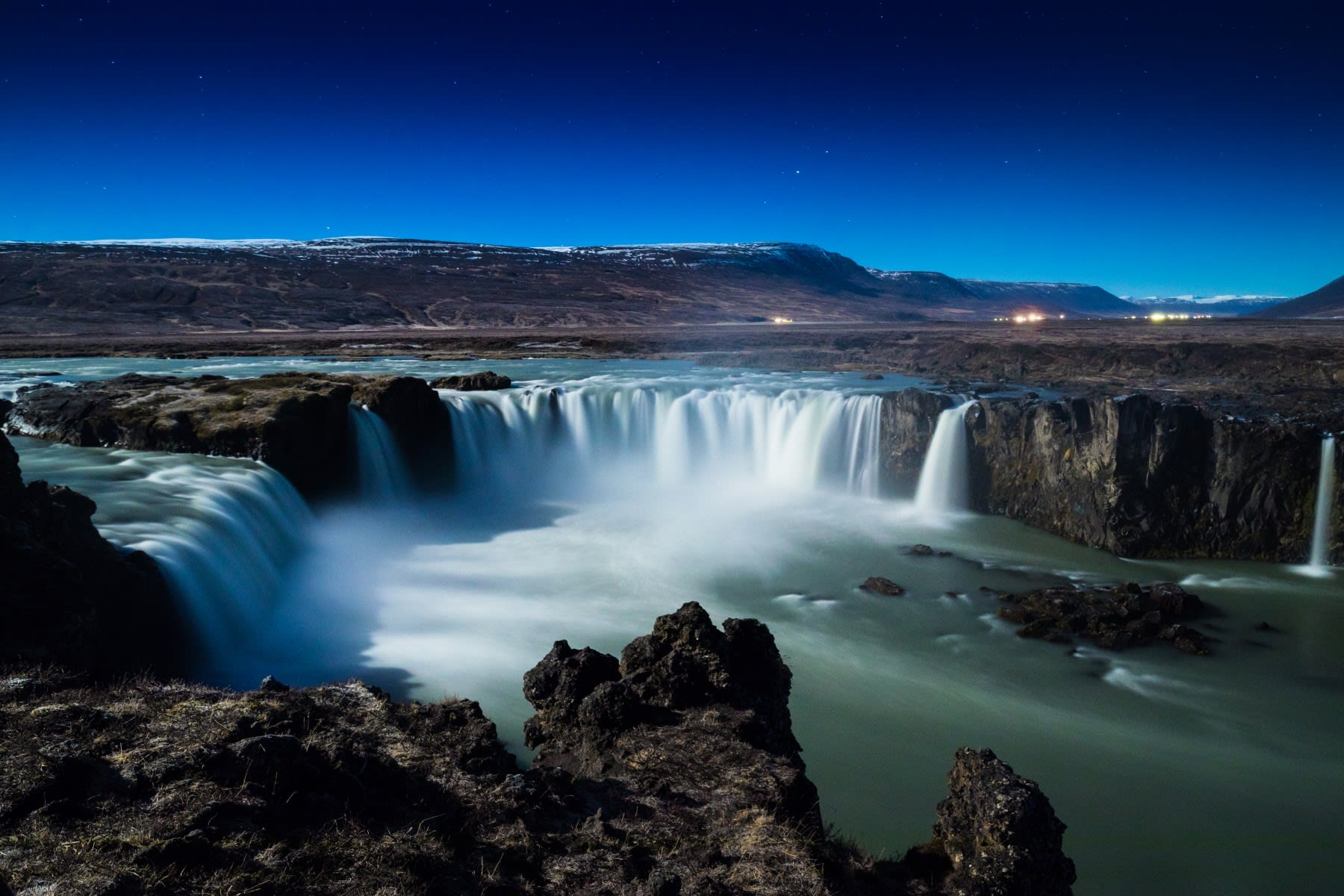 Mývatn
You could easily spend a week in this extraordinary destination. The characteristics of the lake and its unique environment have made it one of the star attractions of the Diamond Circle, and here you'll find a unique combination of wildlife and birdlife together with an oasis of diverse vegetation, hemmed in by thrilling volcanic landscapes.
Every season reveals a new perspective, from the lush greens and lovely blue shades of summer, and the flaming reds and oranges of the birch trees in autumn to the enchanting winter scenes framed by misty, snow-laden banks and frosted foliage.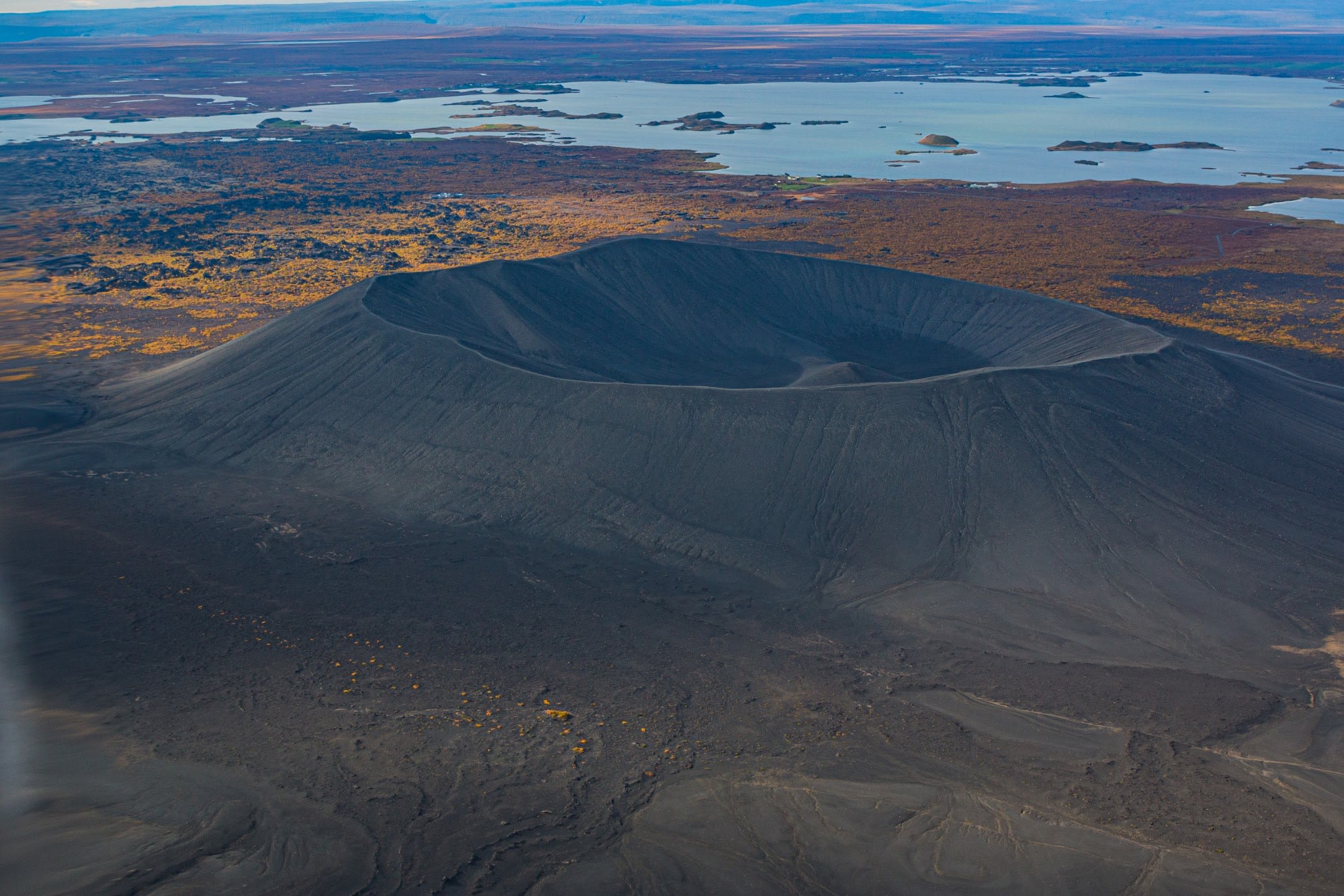 Dettifoss
Europe's most powerful waterfall presents an extraordinary 328ft (100m) wide cascade of foaming water that thunders over a 147ft (45m) drop, creating a formidable vision of the sheer force of nature. It's so powerful that the ground beneath your feet vibrates.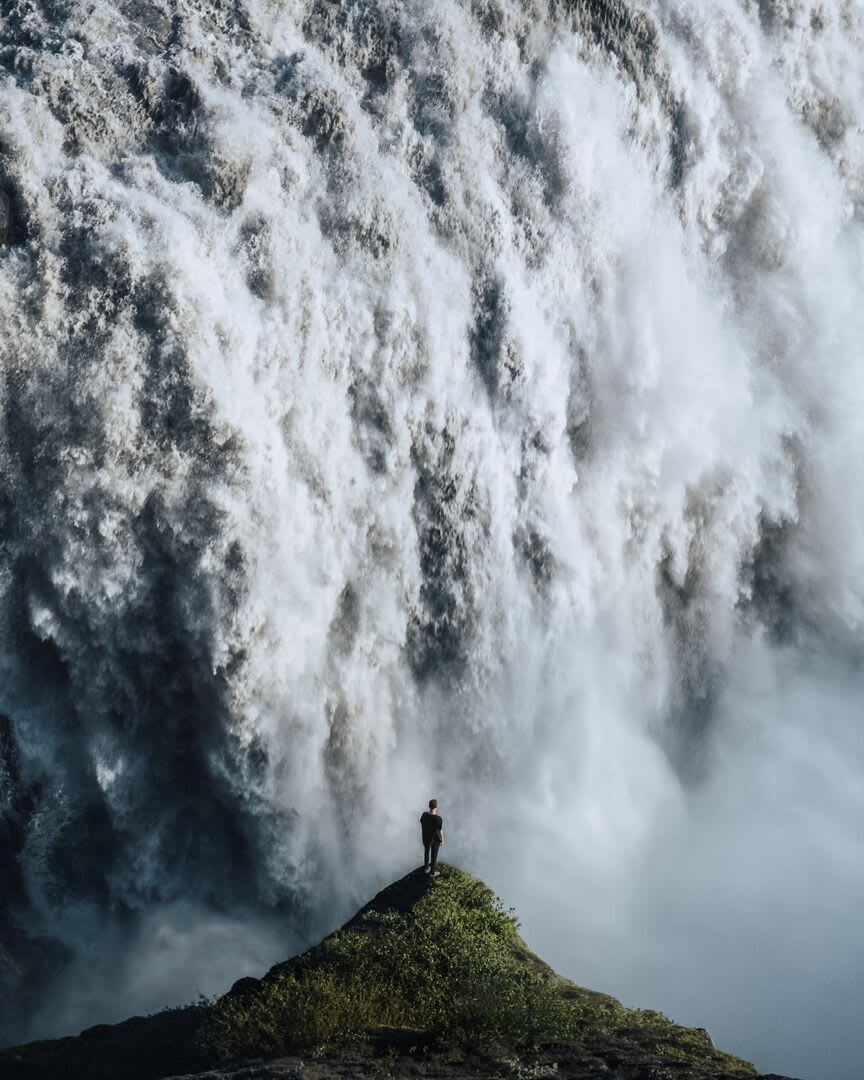 Ásbyrgi
According to legend, this remarkable canyon was created by Óðinn's gigantic eight-legged horse, Sleipnir, who touched down on Earth one night, leaving a giant hoof-shaped hole behind. Alternatively, it could have been created by a massive ancient glacial flood. There were no human witnesses around at the time to confirm either story, so we'll never know for sure.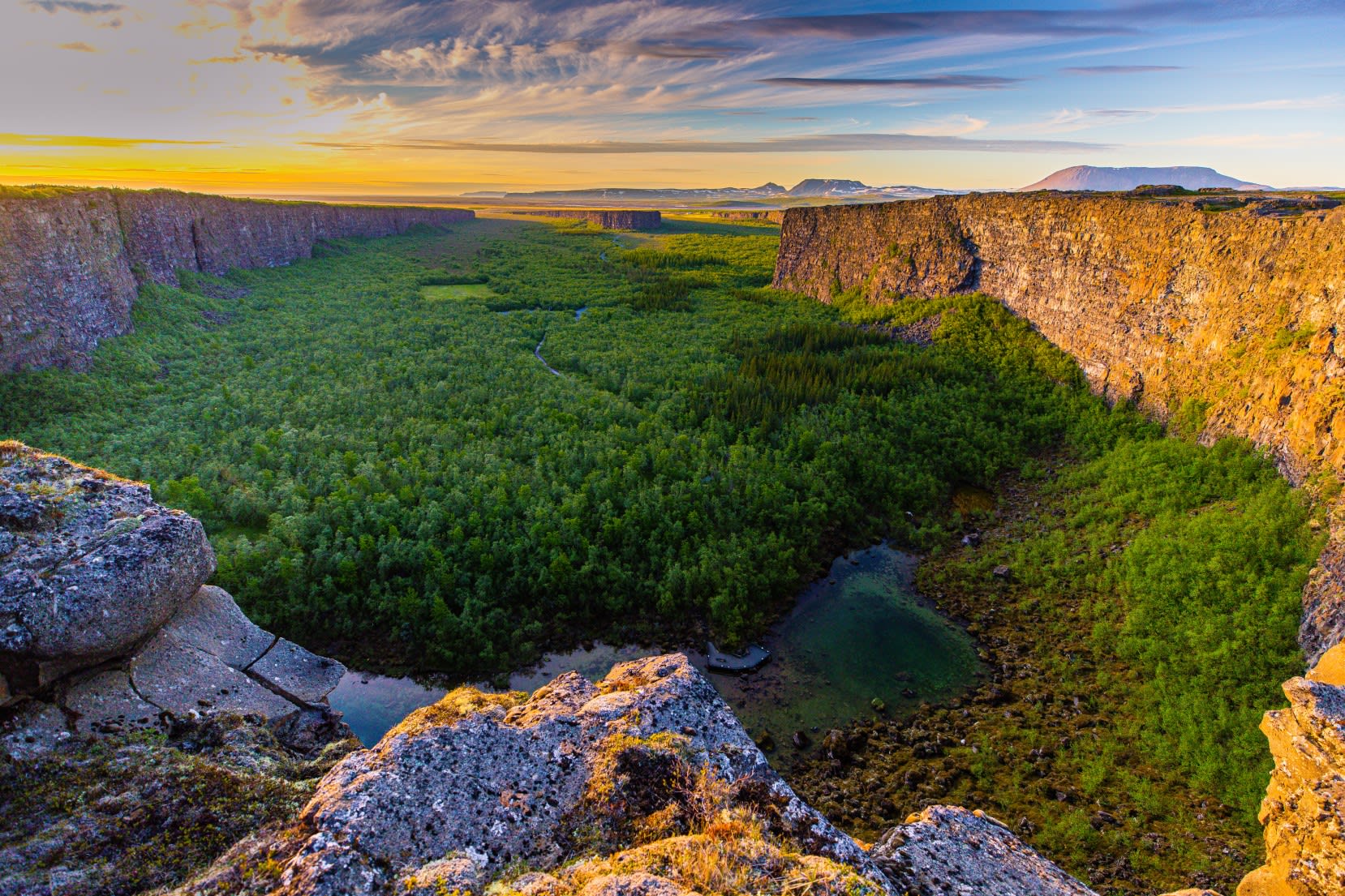 Húsavík
Set-jetters will be keen to know that Hollywood recently stopped by this postcard-pretty fishing town to film Will Ferrell's Netflix comedy, Eurovision Song Contest: The Story of Fire Saga Eurovision. Characterized by a collection of colorful houses, Húsavík is also the undisputed whale-watching capital of Iceland.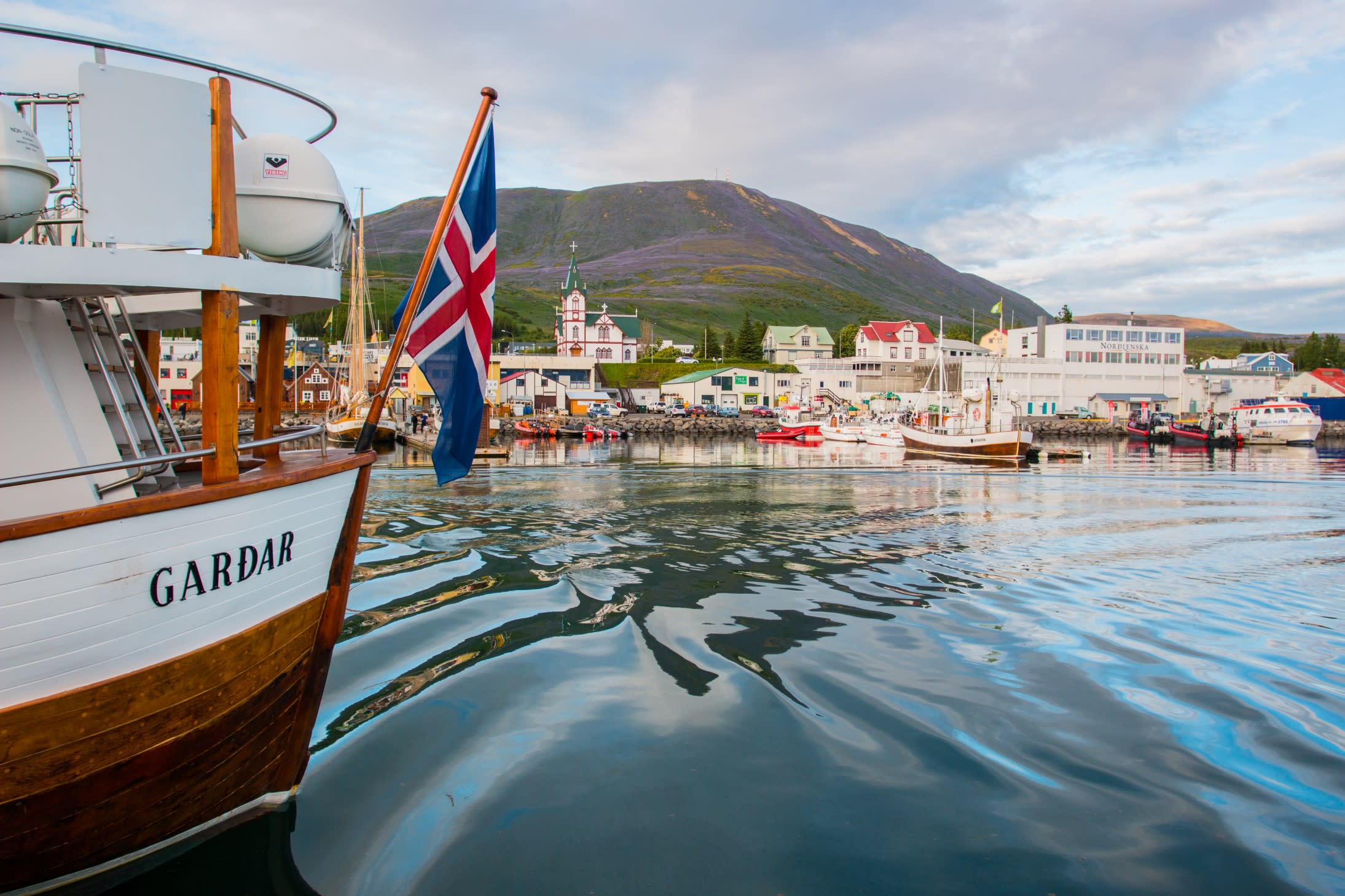 Explore the Diamond Circle
Icelandair flies daily, year-round, from Reykjavík domestic airport to Akureyri in North Iceland.
There's a range of possibilities on offer from sightseeing flights and day tours, which pack in all the key Diamond Circle destinations in one day. You can also set a few days aside for a road trip. Always check on the weather and road conditions before setting out.
Considering pairing the Diamond Circle with the Arctic Coast Way, a 560-mile (900km) driving route that winds through northern fjords from Hvammstangi to Bakkafjörður and through 21 fishing villages.
Text by Lisa Gail Shannen

Photos and map provided by Visit North Iceland